Description
adidas Falcon Shoes Women's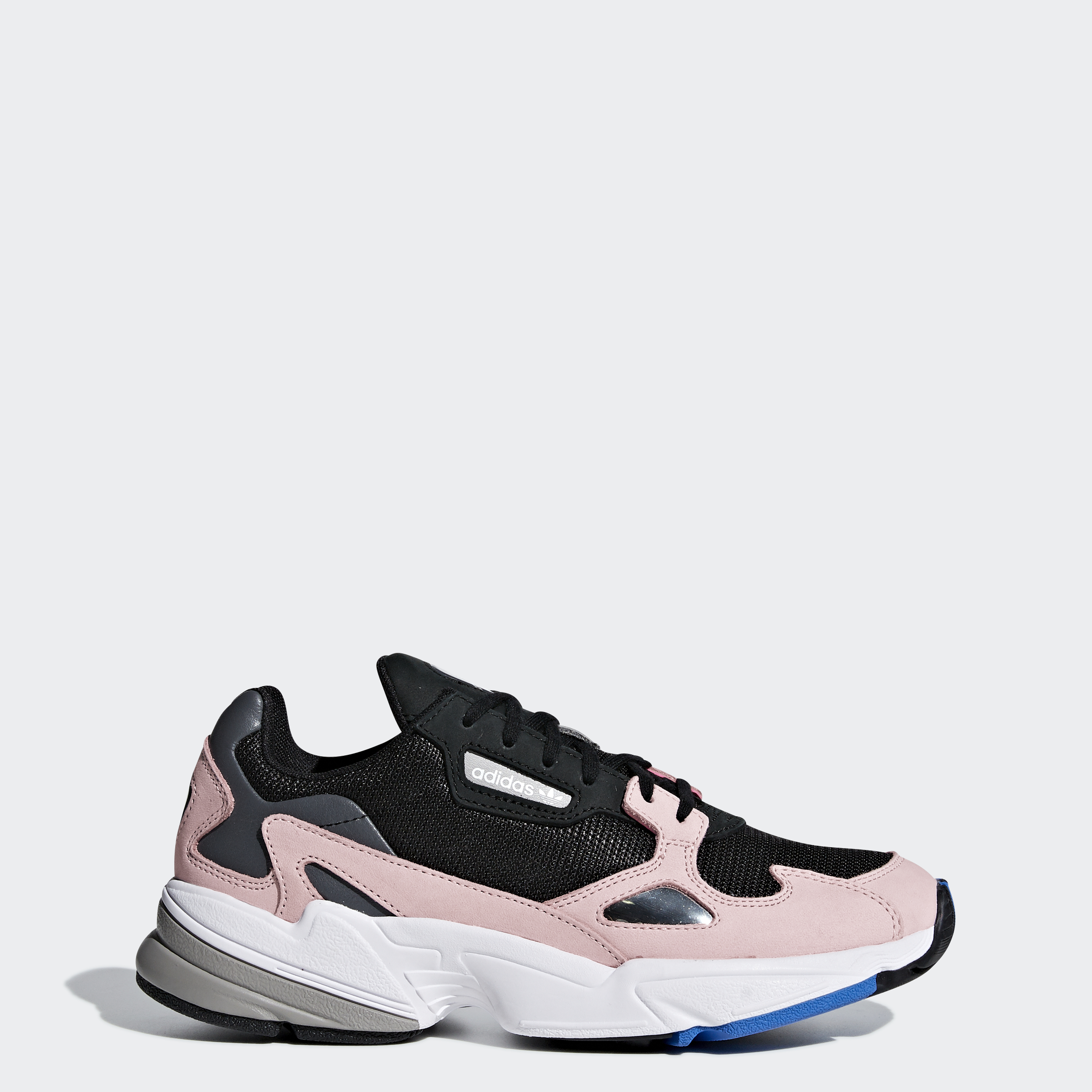 Features of the adidas Falcon Shoes Women's
Chunky retro runners
Imported
Lace closure
Size Chart:
Description of the adidas Falcon Shoes Women's:
Be bold. Be daring. These adidas Falcon Shoes take their inspiration from '90s runners and the rebellious spirit of the 'big-is-more' street style of the time. Embrace the wide, chunky silhouette and the bold attitude. The soft mesh and suede upper and EVA midsole keep you hustling all day.
Shipping
Warehouse location Spartanburg, SC.
FREE SHIPPING with Standard Shipping (FedEx Ground or FedEx Home Delivery)
Estimated delivery: Within 10 business days of receiving a cleared payment
Return Policy
FREE 30 DAY RETURNS
Refund will be given as Money Back
Seller Pays for return Shipping
Shop Safe Guarantee
We offer caring customer service and no hassle refunds. If for any reason you feel that you cannot leave positive feedback and 5 star ratings, please contact us within 30 days from the date of order for a return or refund.
We are not satisfied until you are.
About Us
ADIDAS SPORT:
adidas Sport is mainly targeting competitive sports. The division's focus is primarily on innovation and technology. Target consumers range from sports participants at the highest level to those inspired by sport. Everything at adidas reflects the spirit of our founder Adi Dassler. His main objective back in those days already was to make athletes better, with innovation at the heart of all adidas Sport products. To underline our credibility as the multi-sport specialist and leverage brand strength, there is hardly any category that we don't produce products for. adidas is everywhere where the best meet the best, such as the FIFA World Cup, or the Olympic Games, but also everywhere else around the globe where sports are simply played, watched, enjoyed and celebrated.
However, we are not just designing products for all kinds of sports. We are designing products for athletes. Athletes always strive for their personal best. Athletes find inspiration in sports no matter what they do. We help them to achieve their peak performance by making them faster, stronger, smarter and cooler.
ADIDAS ORIGINALS:
No matter how serious you are about sports, a sporting lifestyle does not end in the locker room. This is why we have adidas Originals, our sub-brand that brings our iconic DNA from the courts to the streets. For well over a decade, it has been celebrating originality in a globally trendsetting way and, as the first brand leveraging its sports assets in the lifestyle area, it is regarded as a legitimate sports lifestyle brand. To ensure sustainable success, adidas Originals has to keep up to date with and set trends as well as remain committed to serving consumer groups who are constantly looking for more options to express their individuality.